Drivers will now receive discounts on parking at Q-Park locations nationwide while keeping their mobile phone face down while driving
In association with the Road Safety Authority (RSA), Toyota's FaceItDown app calls on people to put their phones face down while driving to ensure a safer journey
Points accumulated for safer driving gives users rewards
More than 22 million safer kilometres have been driven while using the Toyota FaceItDown app since August 2017 – this equates to 29 trips to the moon and back!
Over the past 24 months 49,460 motorists have installed the app on their phone
Over 36,000 rewards have been redeemed by users
This shows the unique way how the app uses gamification to successfully change driving habits to create safer driving behaviours, to benefit all road users
Toyota wants to reward new and current users by offering double points for all journeys logged between 13th August to 20th August
Q-Park has come onboard as an official partner, offering discounts on parking at Q-Park locations, nationwide
Other rewards include a free hot drink at Circle K stores or €50 off FBD Car Insurance
In an effort to make Ireland's roads safer for everyone, Toyota Ireland and the RSA are reminding people to put their phones face down while driving. Research shows that when using a hand-held mobile phone while driving, you're four* times more likely to crash than someone who is not using a hand-held phone.
As part of Toyota Ireland's brand promise of being 'Built for a Better World', it developed the app with the aim of changing driver behaviour and improving road safety for everyone. Drivers of any car make or model can download the Toyota FaceItDown app from the Google Play Store or Apple Store for free.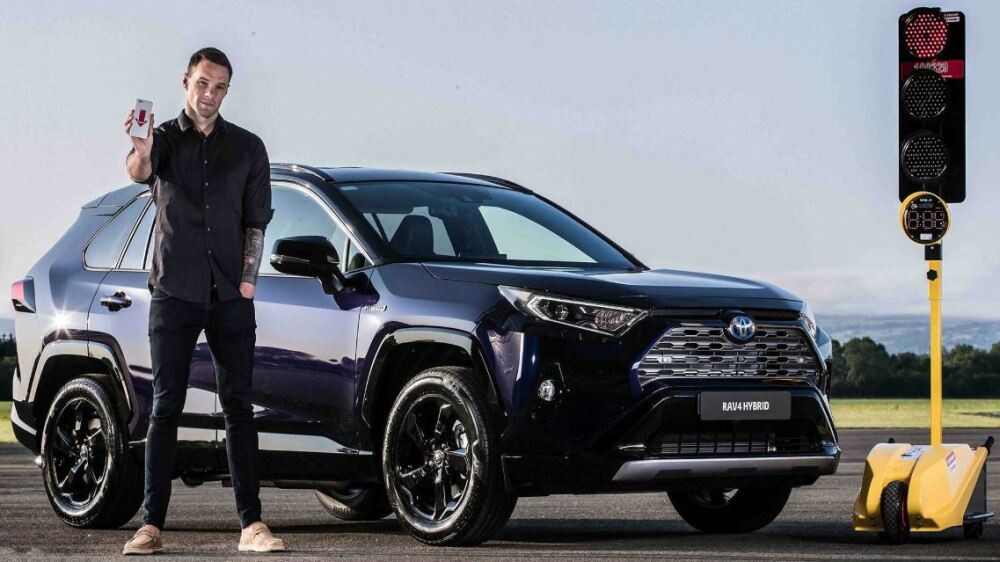 To celebrate the success of the Toyota FaceItDown app, with over 22million kilometres driven using the app, all users will earn double points for all journeys logged between 13th to 20th of August 2019.
To use the app, simply download the Toyota FaceItDown app, start the app before commencing a journey and face the phone down to collect points while driving. The accumulated points can then be redeemed against a number of fantastic rewards.
And now, Toyota are delighted to announce Q-Park as a new partner of FaceItDown. Rewards include €4, €3 or €2 off Q-Park parking when pre-booked online. To redeem your Q-Park reward pre-book your parking on www.q-park.ie. Go to www.q-park.ie and choose one of the available car parks or an area where you would like to park. Once pre-booked online, you will receive a booking confirmation by email with information of how to enter/exit the car park.
Other rewards include free hot drinks from Circle K and €50 off car insurance from FBD.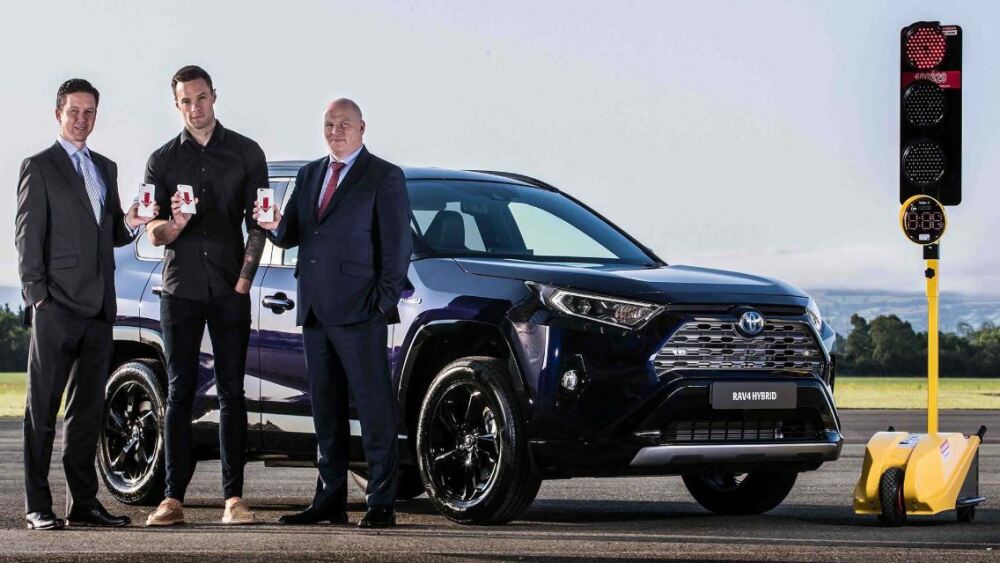 Steve Tormey, Chief Executive of Toyota Ireland said:
"We are extremely proud of what the Toyota FaceItDown app has achieved by drawing more attention to road safety and the dangers of distractions while driving. The Toyota FaceItDown app is delivering on our 'Built for a Better World' brand promise, as we want to make Irish roads a safer place for all road users and by using the app, people can do just that.
With the current double point incentive, we want to keep this momentum going and are encouraging motorists to continue to download the app and make safety a priority when they get behind the wheel.Added to this we're delighted to have Q-Park on board as a partner of the Toyota FaceItDown app, and that thanks to Q-Park we can now offer parking rewards to users for making a difference to road safety."
Download the Toyota FaceItDown app from the Google Play Store or Apple Store for free.
*(McEvoy et al, 2005)